Stoll CMS Knitting Machines
Official agent of Stoll Knitting machines, part of Karl Mayer Stoll Textil-Maschinen Fabrik GmbH.
Click Here
Spare Parts and Needles
We supply spare parts of Stoll, Groz-Beckert, Kern-Liebers and Universal. Ask us for the possibilities!
Click Here
Located in The Netherlands and Poland
To help our customers in the best way. We are happy to assist you.
Contact us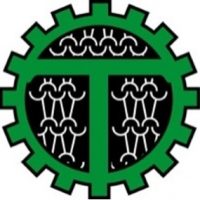 About Us
Textilia stands for quality, reliability and professionality, we understand your business! Our mission is to sell the highest quality professional knitting machines with the best service that is possible. Our offices are located in Halsteren, The Netherlands and in Lodz, Poland. 
Textilia was established in 1936 and is a medium sized company with a strong family focus. With more than 80 years of experience in the business we have a good reputation in buying and selling new and used professional knitting machines. We have the expertise and equipment to program many different machine types in our export markets. We focus on Stoll CMS machines.
Textilia has several agencies in Europe for knitting machines and supplies. In the Netherlands we are exclusive agent for knitting machines from Karl Mayer STOLL Textilmaschinenfabrik GmbH and Groz-Beckert needles and parts. We are also the official agent for Stoll knitting machines in Belgium, Poland, Estonia, Latvia and Lithuania. For our Central & Eastern Europe market we have a permanent office in Lodz, Poland.