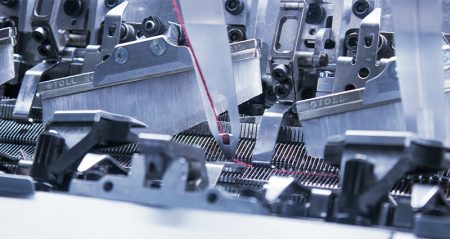 If you want the same high quality as in a new machine, but at a more affordable price, then a reconditioned machine might be the solution for you. We have a large range of reconditioned machines. 
The reconditioning of each machine consists of:
Cleaning with professional tools and materials.
Reconditioning of needlebeds.
Reconditioning of camboxes with stitchmotors, magnets and camparts.
Reconditioning of takedownrollers, belts, motors and mechanism.
Reconditioning of yarncarriers and yarntensions.
Checking electronic cards, electric, fans, battery, monitor and keyboard.
Checking / reconditioning main and racking motor.
Testing the machine in full working order.
Adjusting stitch quality cams and other settings.
Small set of spareparts, books and software included for first operation.
Reconditioning Machines will be prepared for transport with great care:
Sprayed with oil and all metal parts greased.
Covered with oilpaper and plastic.
Packed and secured on wooden pallet or box.
Or secured on truck with strapping belts and wood.
Aftersales:
Machines will be delivered with 6 months guarantee.
We can take care of installation and instruction wherever you are by our own experienced people.
We can supply original spare-parts all over the world.
Please check our machine list to see our actual stock.